Hospitality investment
& management
With its strong background in the hotel trade and investment expertise, Honotel is a key player in the hospitality sector in France and now has ambitions to develop further into Europe. Its value creation model is based on proven expertise with its clients, leading institutional investors and private wealth.
As a committed and responsible company, Honotel has implemented a Corporate Social Responsibility programme based on two fundamental principles: well-being at work and respect for the environment.
As an agile and innovative company, Honotel is constantly investing in digitisation to improve the experience of hotel guests and the productivity of employees.
European presence
The group operates in 8 European countries, with a range of 130 assets, with an economic, midscale and upscale positioning in Europe for an asset value of €1.2 bn.

Monitored hotels

Hotels under management

Action zone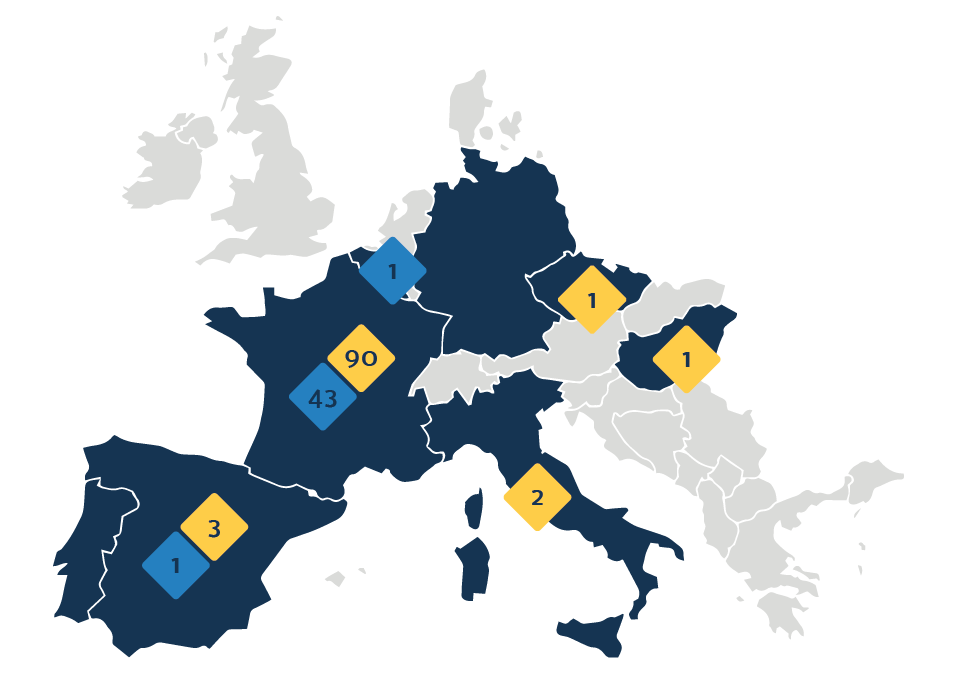 President
---
Co-founder
MBA Hospitality Mgt ESSEC / Cornell
Member of the Strategic Board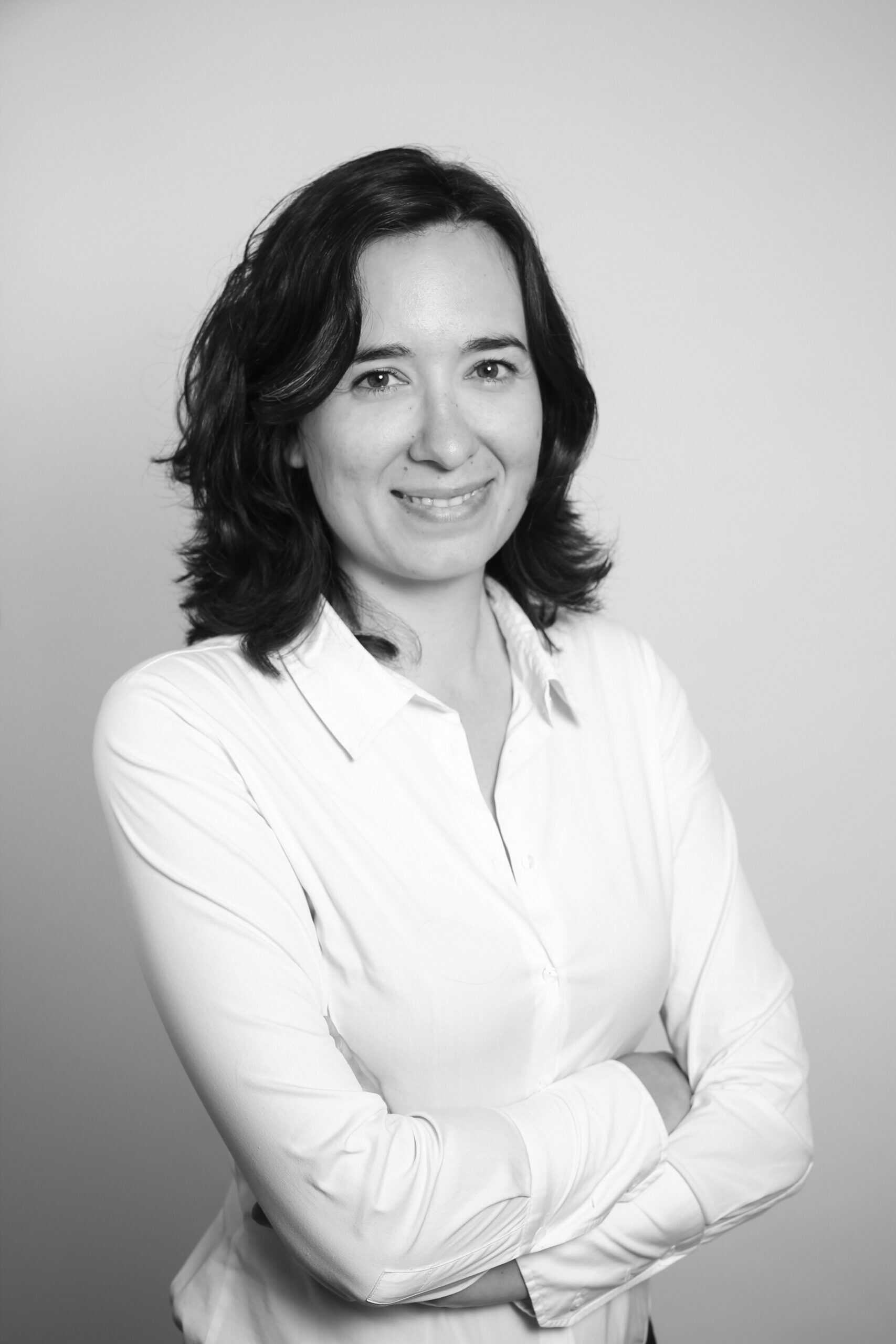 CEO
---
Joined Honotel in 2011
ESC Toulouse
Member of the Strategic Board
CEO
---
Joined Honotel in 2004
DECF
Member of the Strategic Board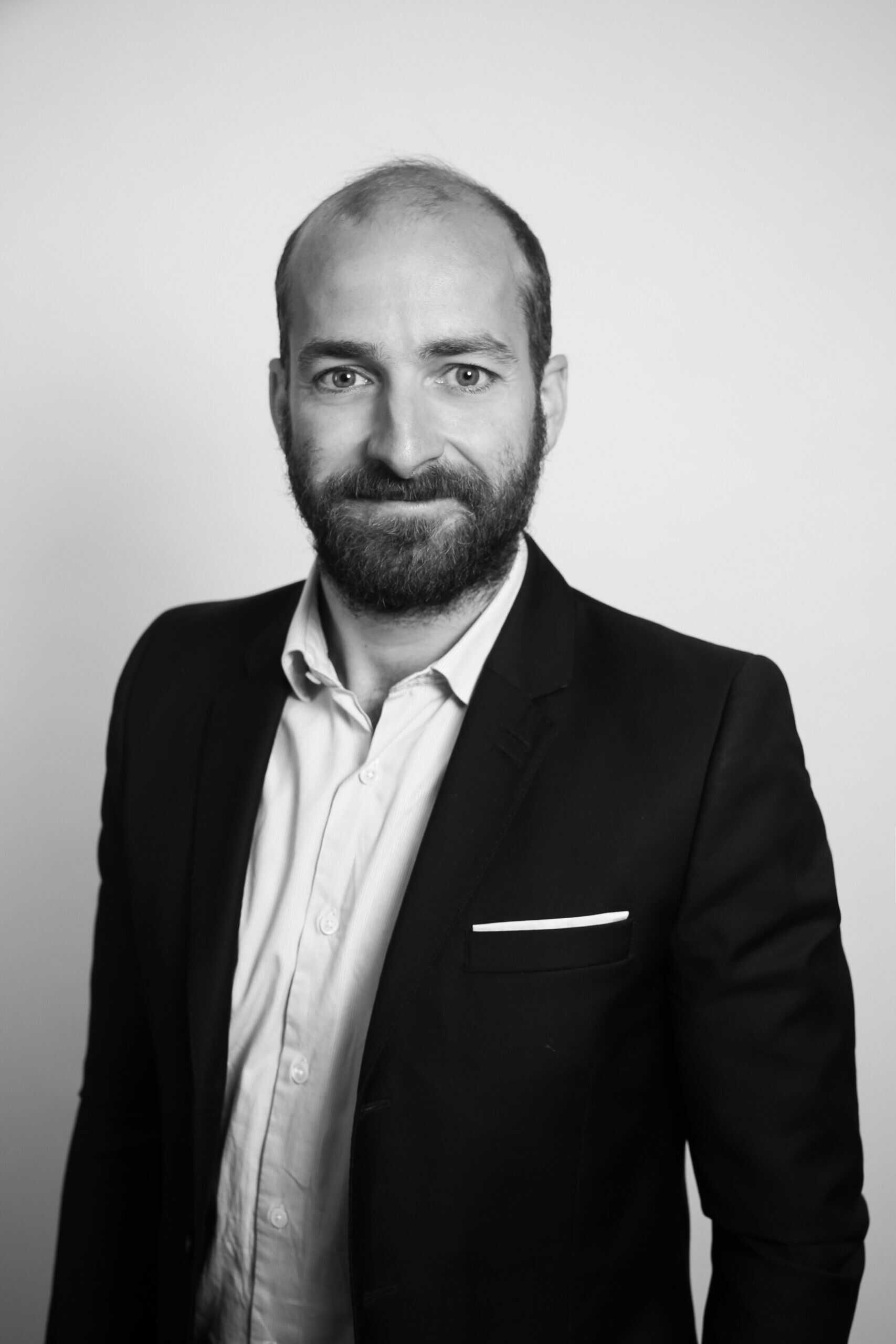 Deputy CEO
Executive Director of Honotel MDO
---
Joined Honotel in 2008
Master's Degree IAE Lyon 3
Member of the Strategic Board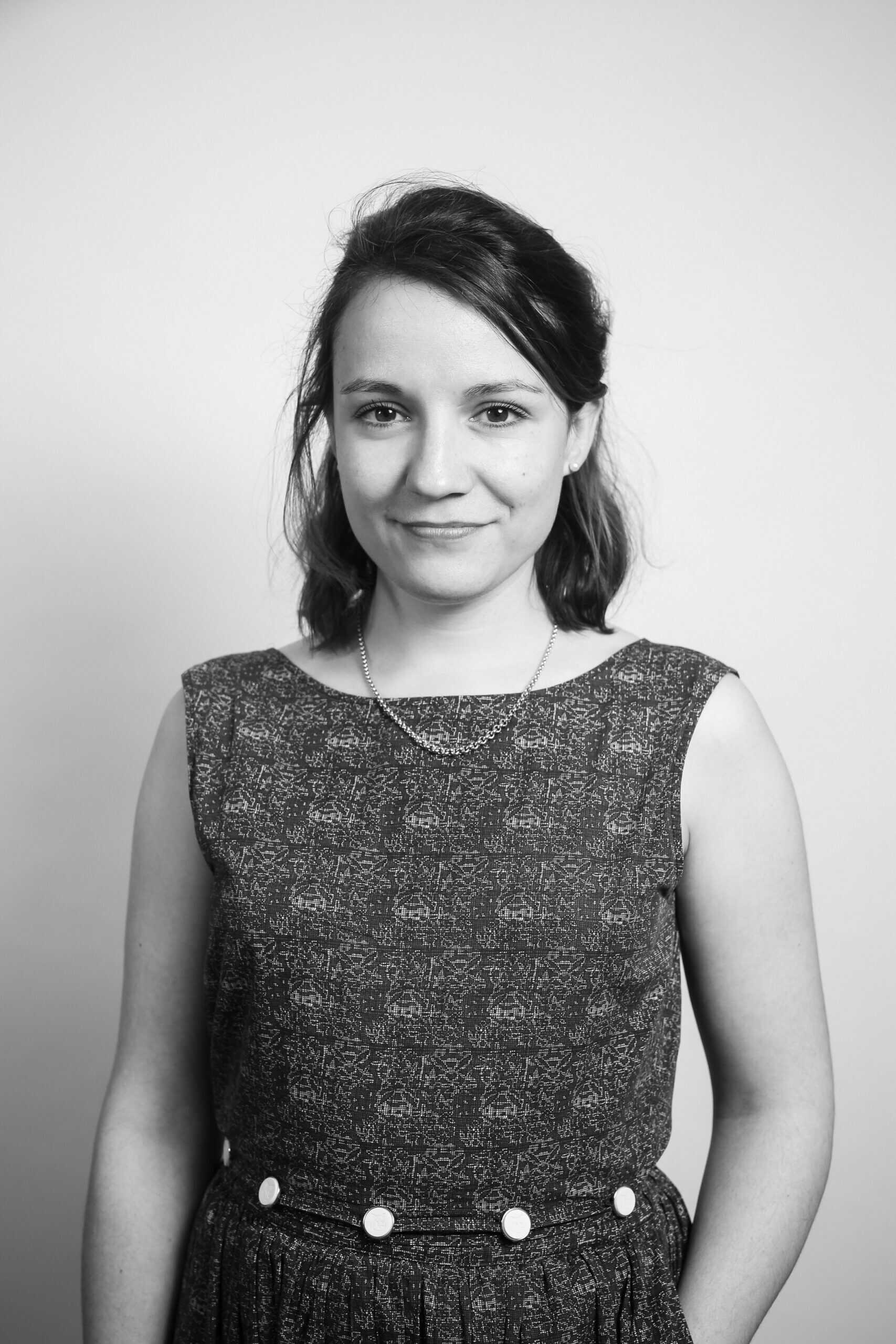 Associate
President of Hotel Investissement Capital
---
Joined Honotel in 2017
ESSEC / Sciences Po Paris
Member of the Strategic Board
Associate
Financial Director
---
Joined Honotel in 2019
ESCP Europe
Associate
Director of Operations
---
Joined Honotel in 2014
ESC Nancy
Associate
Sales & Marketing Director
---
Joined Honotel in 2015
Master 2 Paris I Panthéon Sorbonne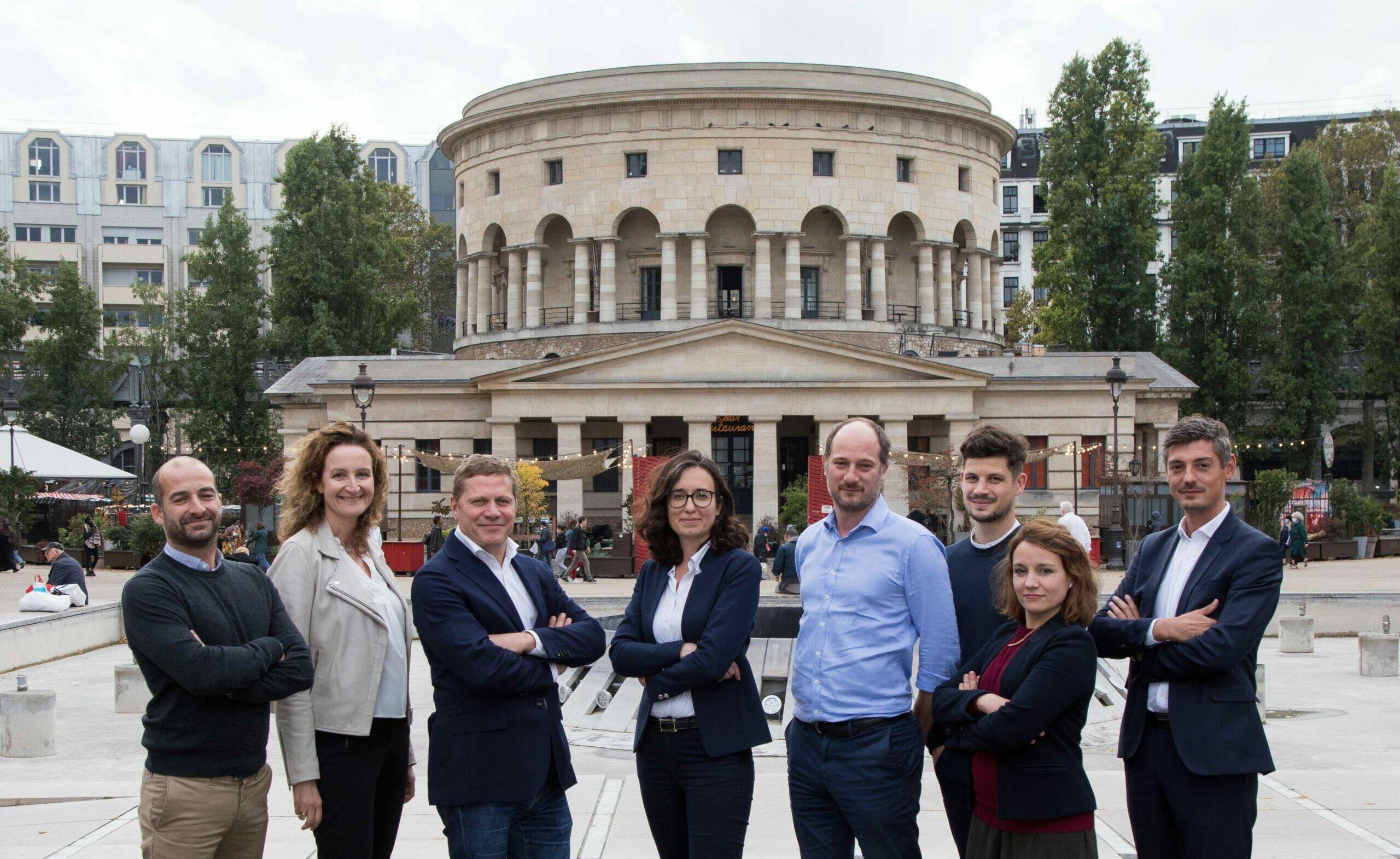 ---
The group's general management has surrounded itself with 25 experts whose high value-added skills enable it to respond perfectly to the new challenges of the market.
investment
and divestment operations
€1,2
billion
of asset monitored for institutions
hotels
under management or monitoring
20 years of performance
in the hospitality industry
2001
The Group's first steps
After having successfully managed the French subsidiary of the Best Western hotel franchise group for four years, Antoine de Bouchony and Laurent Lapouille joined forces in hotel investment operations.
Together, they ran Paris-Honotel and took charge of the asset management and operational management of a portfolio of 3 and 4 star hotels in Paris which they expanded as opportunities arose.
2006
Sale of the Timotel portfolio acquired in 2003 - EBITDA x 2 between 2003 and 2007
The portfolio of 15 two and three star hotels in Paris under the Timotel banner (850 rooms) was sold to the LFPI Group. It was acquired in 2003 in association with Lazard Bank via an LBO with structured financing provided by Crédit Agricole Corporate & Investment Bank (CA CIB).
The sale was based on an EBITDA that had been doubled through a mixed strategy of asset optimisation and business development. The Timotel portfolio was managed on behalf of LFPI until 2008.
2014
1st disposals from the FCPR CHF, a mutual fund, created in 2008 in partnership with Chequers Capital
In partnership with Chequers Capital, Laurent Lapouille and Antoine de Bouchony supported the creation of the mutual fund FCPR CHF. Between 2008 and 2012, they built the fund's portfolio with the acquisition of 19 three and four star hotels in France (920 rooms). They provided asset management and operational management.
From 2014 onwards, the managers organised and steered the disposals. They were carried out in batches over 36 months.
2015
SGP Hôtel Investissement Capital created
Hôtel Investissement Capital is an AMF-approved portfolio management company (SGP) (GP-15000008) and is engaged in collective investment management. Its founders chose Olivier Perret du Cray as President. Perret du Cray is a former Senior Advisor to the Property Department of Crédit Agricole Corporate & Investment Bank (CA CIB).
2016
Closing of the 1st fund - FPCI Hôtel Patrimoine
The SGP Hôtel Investissement Capital raised €38 million in capital for its first fund, the Hôtel Patrimoine professional private equity fund (FPCI), from professional and similar investors.
2016
HappyCulture Collection label launched
With the Happyculture Collection label, the client experience is placed at the heart of the hotels' operational strategy. Its success is based on enthusiastic and expert hosts, stylish venues, quality service, free high-speed wifi, opportunities for sharing, small mobile services, etc..
With the launch of Honotel MDO, a specialist in transaction monitoring, the Group extended its range of expert services to support its institutional investor partners, fund managers and private assets in all phases of their investments.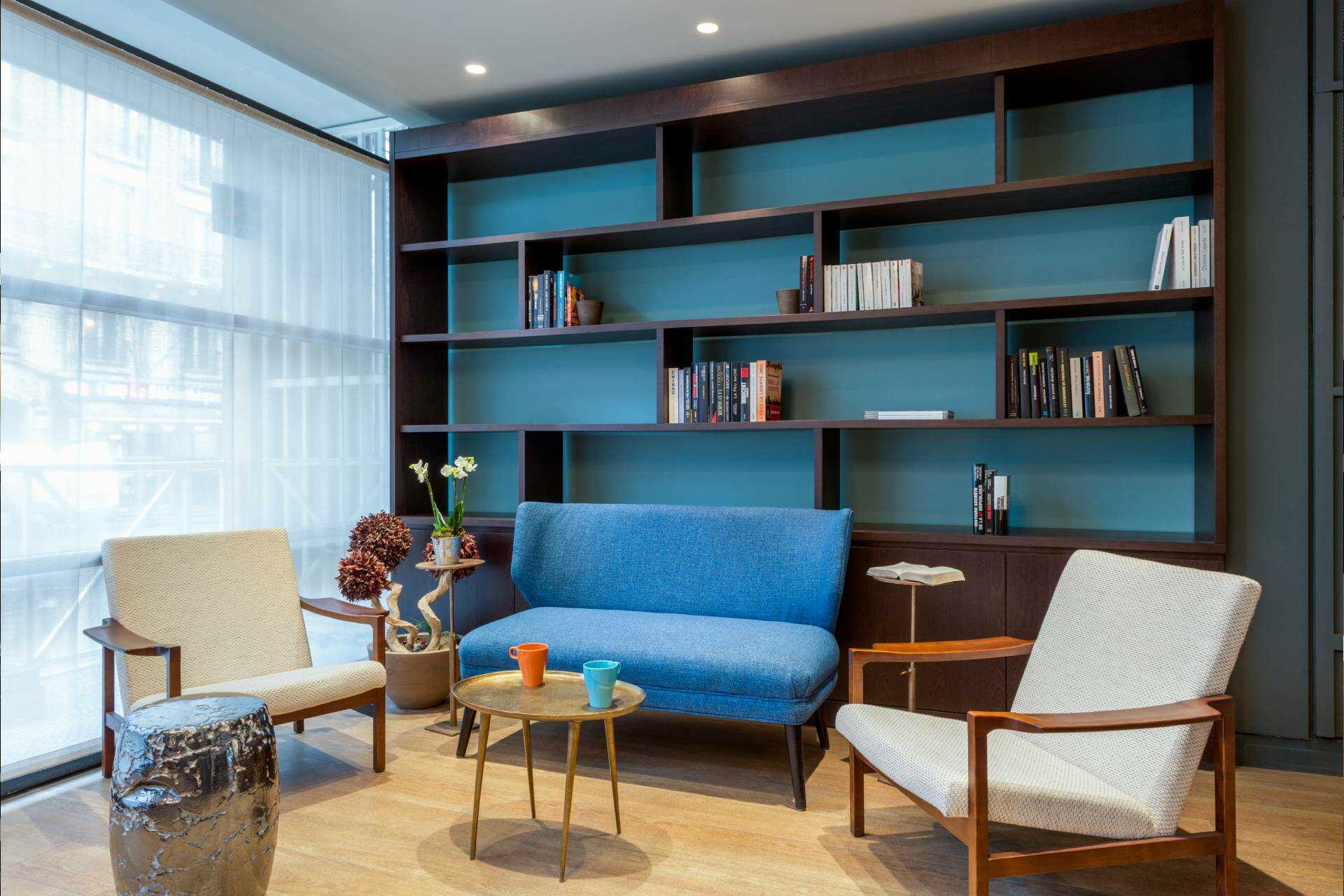 2020
Honotel MDO rolled out
Two years after it was created, Honotel MDO monitors the operations of 157 multi-brand hotel assets (12,500 rooms) in 8 European countries on behalf of institutional investors and the Group.
2020
New fund launched: FPCI Cap Hospitality
For its new fund, the FPCI Cap Hospitality, SGP Hôtel Investissement Capital had already raised €42 million of capital, half of which came from institutional investors. This fund, dedicated to short and medium stay commercial accommodation, acquired 5 hotels in France.
2021
Ozz and HappyCulture brands rolled out
2021
First hotel in Europe acquired in Madrid & Value Add opportunistic
fund launched: Cap Hospitality III
2021
LBO France becomes majority shareholder in the Honotel group
via its White Stone VII value-add property fund